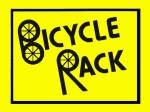 13 N. Front Street
New Paltz, NY 12561
845-255-1770














The Bicycle Rack

13 N. Front Street

New Paltz, NY 12561-1411

845-255-1770

Bicycle Sales & Service
Since 1974
Sorry, No Rentals
---
Business Hours
Day of Week
Open Time
Close Time
Sunday
Closed
Monday
Closed
Tuesday
9:00 AM
5:00 PM
Wednesday
9:00 AM
5:00 PM
Thursday
9:00 AM
*5:00 PM
Friday
9:00 AM
5:00 PM
Saturday
9:00 AM
5:00 PM
Note:
January Hours:

Open Saturdays only 10am - 4pm

regular hours restart Febraury
---
How to Find Our Shop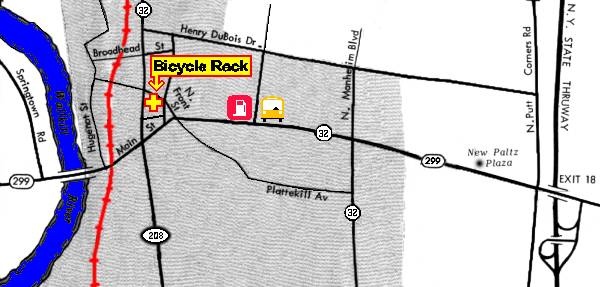 Directions
from NY Thruway - pay toll (Exit 18), proceed to stop light, turn left onto Rt 299 (Main Street). Go 1.3 mi., turn right onto N. Front St.
Details: As you come down the long hill look for the Trailways Bus Station then the Citgo gas station on the right.
N. Front St. will be the next right turn (at P&G's restaurant). We are a block and a half down the hill on the left side.


from the East - take Rt 299 toward New Paltz then follow NY Thruway directions.


from the West - take Rt 299 to New Paltz. Cross steel bridge over Wallkill River. Continue on Main St. up the hill to N. Front St., (at P&G's) turn left.


from the South - from Rt 208 turn right onto Main St. - from Rt 32 turn left onto Main St. Turn down N. Front St.


from the North - turn left at Broadhead (after passing Kwik Mart). Turn right onto Church St. Proceed to N. Front St.