You have found and entered our old site.
You can continue to browse our old site and see some old information
OR
You can click on the link to be transported to our new website.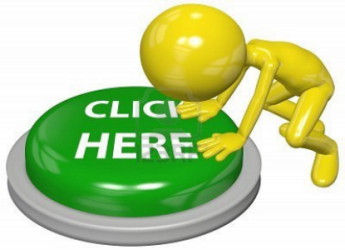 Repair Classes

The Bicycle Rack is pleased to announce that we will be offering the Park Tool School of bicycle maintenance and repair. This bicycle repair course is a unique program with curriculum designed by the Park Tool Company.
You will receive the Park Tool School manual as part of the Tune-Up Clinic and Full Clinic. The manual provides information on basic mechanical skills as well as detailed instructions for repairing and maintaining wheels, bearing assemblies, braking and shifting systems, etc. Written by Park Tool's Director of Education, Calvin Jones, it has everything you need to know to keep your bicycle rolling smoothly and safely. The material in the student manual acts as the outline for each session of the clinic. Hands-on demonstrations by the instructor augment all course material.
Instructor: Mike Kilmer

Mike has over 27 years experience as a mechanic and has worked at The Bicycle Rack since 1990. He has taught bicycle repair courses previously and is now pleased to offer the Park Tool School system.


There are TWO Clinics to choose from



Tune-up Clinic
(approx. 20hr. course)
$370.00
( Tool School Manual Included )
Full Clinic
(approx. 28hr. course)
$460.00
( Tool School Manual Included )

Work space setup
Tools and Lubrication
Chain Repair
Wheels, Tires and tubes
Cable replacement
Brake Adjustment
Derailleur (Gear) Adjustment
Standard Wheel Truing
Adjustment of Hub Bearings
Adjustment of Headset Bearings
Adjustment of Bottom Bracket Bearings
Stem, Handlebar, Seatpost Adjustment
Lots More

<— ALL of the Tune-up Clinic
PLUS:

Overhauling Bottom Bracket
Overhauling Headset
Overhauling Front Hub
Overhauling Rear Hub
Major Wheel Truing

Consists of five,
3 - 4 hour sessions of instruction

Class Schedules are Below
Consists of seven,
3 - 4 hour sessions of instruction
The first five sessions are shared with the Tune-Up clinic
There is a limit of five students per Tool School Clinic, so don't delay. (2 spots already filled)
If you are interested sign up NOW. Call us at 845-255-1770 and ask for Mike or stop by the store and register in person.
Registration form and Payment are required to hold your place.
Students under age 18 must have written permission of parent or legal guardian.
Upcoming Class Schedules




Tune-up Clinic
5 classes - 20+ hr. course
Full Clinic
7 classes - 28+ hr. course

Saturdays at 5:30pm





Saturdays at 5:30pm

All of the Tune-up classes PLUS



*** Classes may start late if customers are still in the store.
Note: Custom classes can be arranged for your group of three or more.



All students will receive with their tuition:
The opportunity to learn bicycle mechanics in a professional repair shop taught by a qualified instructor.
A 10% discount on tools and repair parts while enrolled in the class.
A Certificate of completion.
With your newly acquired bicycle repair skills:
You'll save time by not having to wait for your bicycle to be tuned up at the local shop.
You'll save time by not having to walk your bike miles out of the woods because you didn't know how to make an efficient trailside repair.
You'll save money by not paying labor to maintain your bicycle over the years. A complete tune-up should be performed at least once a year.
Those interested in working in the bicycle industry will have obtained a solid base of bicycle repair knowledge.
If you are interested sign up NOW. Call us at 845-255-1770 and ask for Mike.
(*) Fees and schedules are subject to change. Classes may be cancelled due to lack of enrollment.
---
Special Educational Opportunities
You can work one-on-one under the guidance of Mike. The work is on a per-job basis, by appointment only and only when The Bicycle Rack is closed. Some typical classes are:
Bottom Bracket Overhaul
Headset Overhaul
Suspension Fork Installation
Front Hub Overhaul
Rear Hub Overhaul Contact Mike for prices
Brake Cable Replacement
Derailleur Cable Replacement
Inner Tube Replacement
Wheel Building Class
Personal Mechanic
The mechanic is totally yours for one-on-one work. Instruction is available on all aspects of bicycle repair and fit. This service is offered by appointment only. By special arrangement, Mike can make home or office visits.
Contact Mike for current rates.